Get inspired and take your Floor Plan to the next level!
Let us inspire you even more... subscribe to our newsletter or contact us.

Example 1: Retail Center

Example 2: Career Village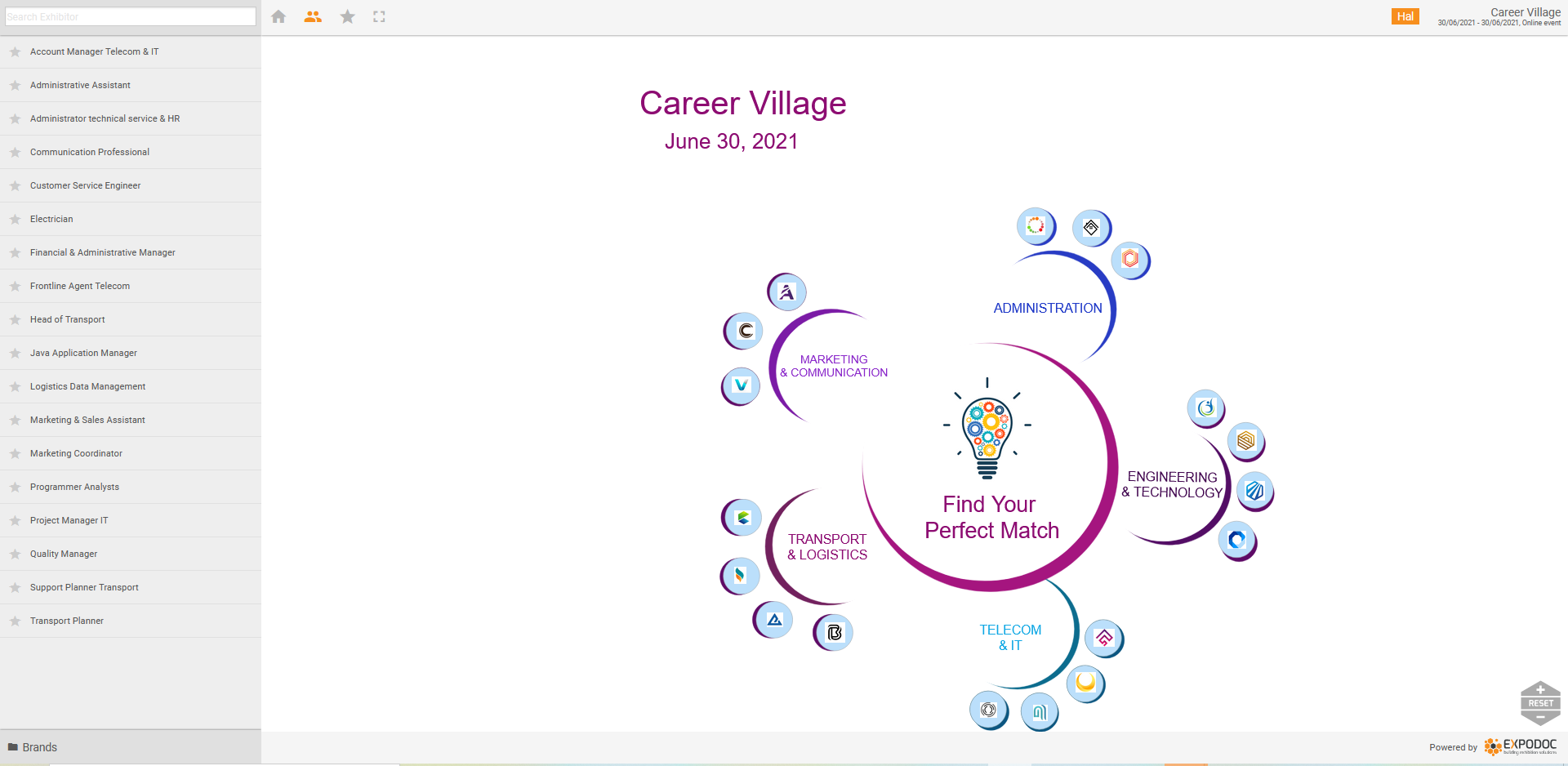 Example 3: Robotic Event - Matchmaking sessions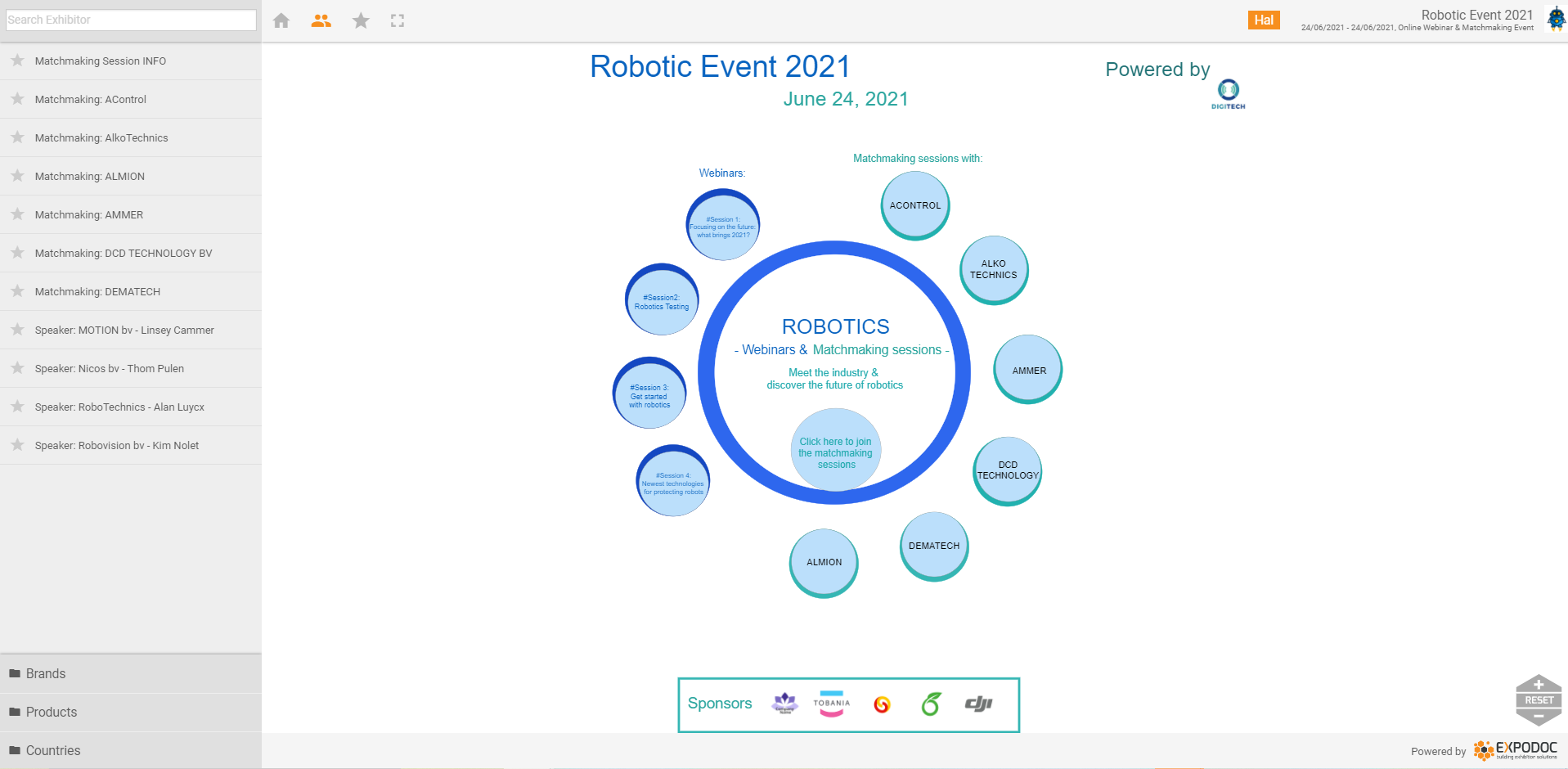 Example 4: Exhibition Floor Plan, Exhibitor Catalogue, (Online) Meeting Options, (Online) Sessions Program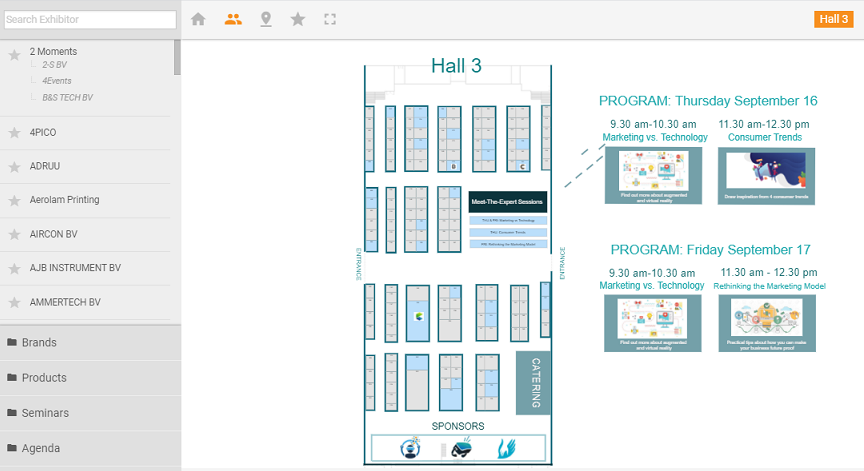 If you have an idea, but you are not sure whether it is feasible... let us inspire you!